The Jeepster Club you have been looking for!

A social organization based around the 1948 - 1950 Willys Overland Jeepster

Spring and Fall Rallys each year Monthly newsletters


Check out our FOR SALE LISTINGS & SALES MERCHANDISE Pages

(scroll down to view photos of recent meets)


​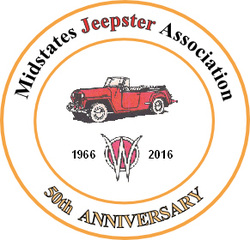 Our organization is dedicated
to the Restoration & Preservation
of the 1948 - 1951
Willys-Overland Jeepster



"Still as much Fun as you Remember"

It'll give you the WILLYS!



---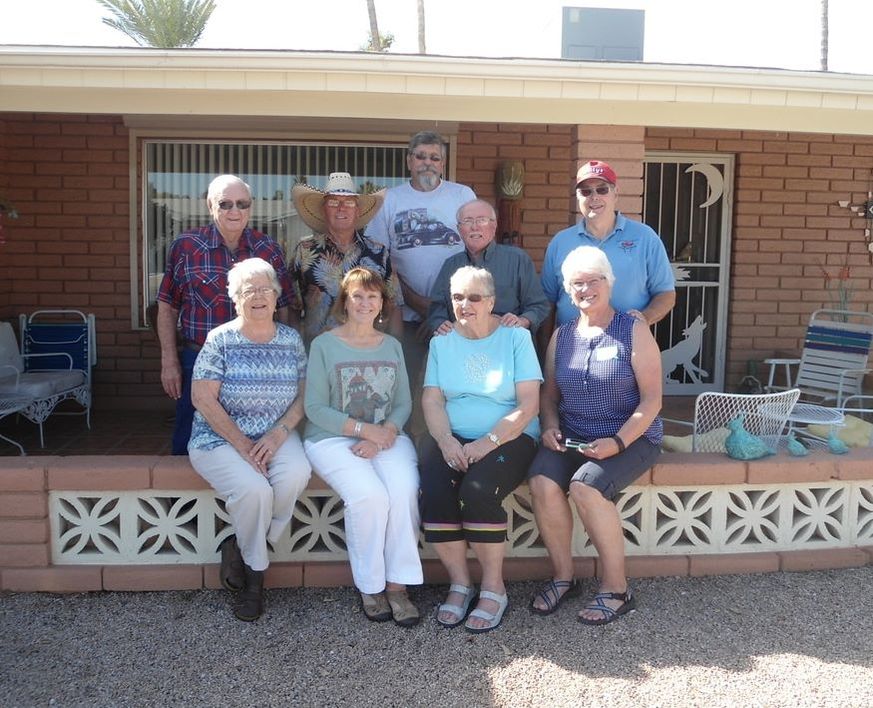 Mini - Meet Mesa, AZ February 8, 2017
Standing L-R John Porter, Roger Woods, Lee Thacher, Dick Gansemer, Al Eichenberg
Seated L-R Phyllis Porter, Linda Woods, Virginia Gansemer, Pat Eichenberg

---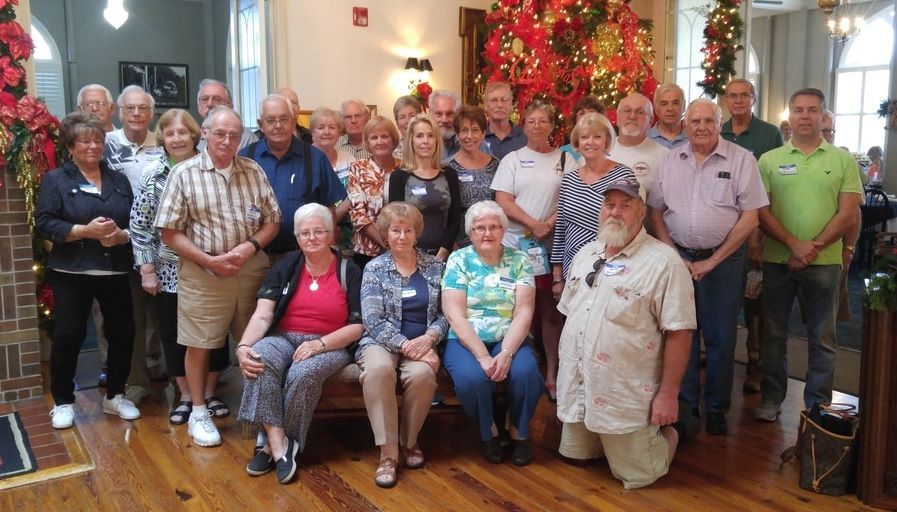 Winter Mini-Meet held in Avon Park, Florida January 18th 2017

We had 31 people, the most ever, at the luncheon. There were members from both MJA and WOJC in attendance. The buffet was very good as usual and there was plenty to eat. Curt and Kim Kreisler brought their beautiful 1950 red Jeepster. Gord Souter brought his 1949 yellow Jeepster. Both Jeepsters were mostly original.

Row 1- Standing, is Bill Rearick, seated, is Jan Kelso, Kae Betts, Grace Bachelier, and Gord Souter.

Row 2- Kathy Lippman, Pat Ruhlman, John Kelso, Jane Johnson, Kim Kreisler, Ceph Hering, Dee McAllister, Polly Hagman, Sam Bachelier, and Curt Kreisler.

Zig-Zag back row- Cleo Betts, Tom Ruhlman, Dick Depke, Bert Solway (partially hidden), Bev Solway, Walt Overstreet, Chris Overstreet, Lowell Johnson, Carl Hering, Karen Keith, Ralph Hagman, Bill Miller (partially hidden). Missing from the picture is Pat Rearick and Ron Trudeau.

Special "Thank You" to the Betts' & Kelsos' for hosting this event!

---
50th Anniversary Meet October 2016 Sheboygan, Wisconsin
19 Jeepsters 83 Members & guests

More photos of the Anniversary Meet

---
2016 Dubuque, IA Spring Meet June 3 & 4 Slide Show
20 Jeepsters & 62 Members

---
2015 Baraboo, WI Fall Meet Photo Slideshow 80 Members & 24 Jeepsters !


---
Spring Meet Port Huron, Michigan June 5 & 6 2015
---
---
ROCHELLE, ILLINOIS FALL MEET OCTOBER 9 - 10 2014
BAY CITY MICHIGAN SPRING MEET MAY 16 - 17 2014
---
Fall Meet in Pontiac, IL
September 13 & 14 2013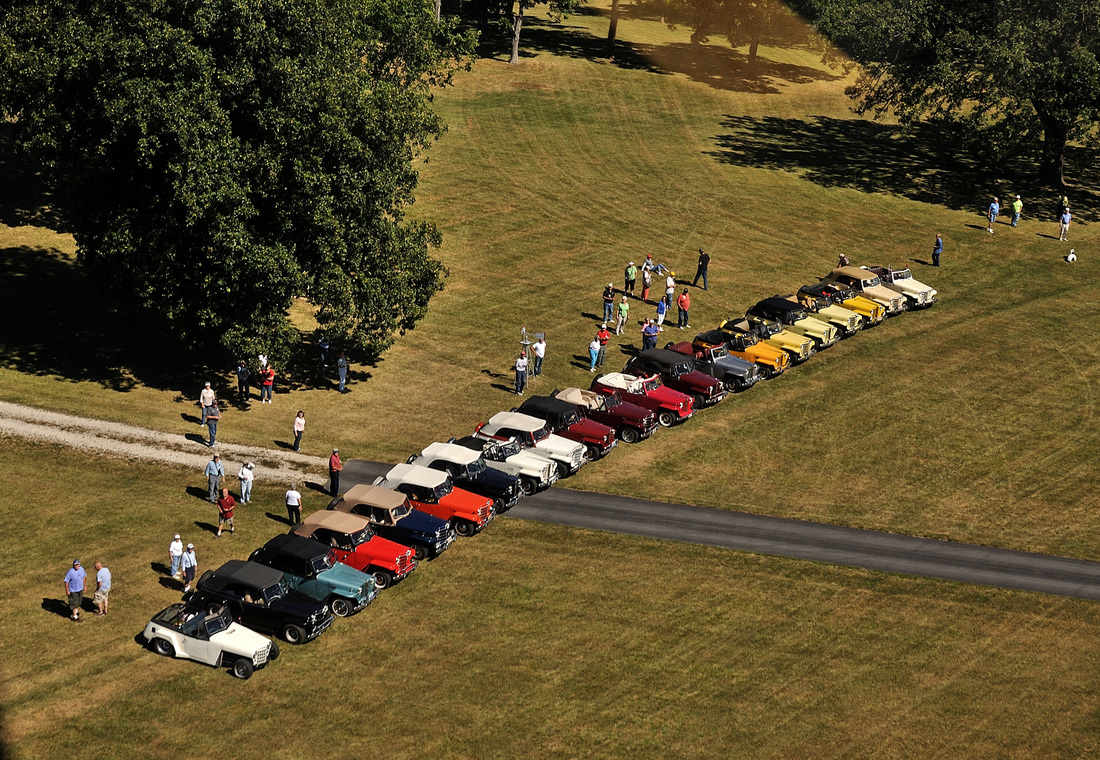 ---
Spring Meet in Crawfordsville, IN
June 7 & 8 2013