FOR SALE
1947 Wagon and 1948 which I bought for parts.
I have the correct wheels and most of the correct parts to redo the 47 wagon and the 49 Jeepster. If someone wanted these 2 I would toss in the 48.
I know they look rough but they are not that bad, sitting under the trees and in the weeds hurts a lot. I am in Southern Georgia and a phone number 912-537-4937 or email me ewhenson@bellsouth.net
---
FOR SALE1949 Willys Jeepster
Car has been is storage for three years
V6 Ford engine, new style front suspension with power steering, very little rust, interior in good condition, mileage is 101,460 miles.
Jeepster was on two trips from Illinois to California on route 66
Jeepster was also driven from Illinois to top of Alaska.
12 volt electrical system. could use some re-wiring.
Asking $15,000
Contact: 815-866-6642 or email
benthse@juno.com
---
FOR SALE

1950 Jeepster frame and rear-end. No front suspension.
$350.00
Contact: Gary 870-446-6264
Located in Arkansas 6 hrs from St. Louis, MO
8/15









---
---
FOR SALE
1949 Jeepster
12V Starting and Lights
6V Everything else
new---Side Curtains
Rear Springs
Shocks-Clutch
Battery and starter
Asking Price: $8,500
In town driver
Located: North Carolina
Contact: Roger at 704-545-7140 or email navyman1937_2@yahoo.com
7/19
---
FOR SALE - OBO
1949 Jeepster 4 cylinder , 89,000 miles , engine rebuilt 2005, New custom top Beige , New alternator , extra engine and transmission and overdrive.
Many extra parts, Yellow – black belt Asking $15,000 Price Reduced !
Cell 815 325 6245
Email -
Okanyway2003@yahoo.com
07/17
---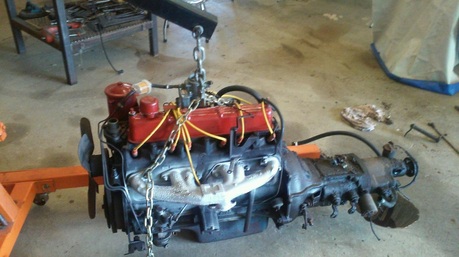 FOR SALE
161 cu 6 cylinder with transmission (3 speed with O/D) drive shaft
and rear end. New carburetor and water pump. Was running when removed from Jeepster. Has 89,000 miles. All for $700.00 or best offer.
Contact: 918-855-8777 or
garyschwendemann@gmail.com
7/1
---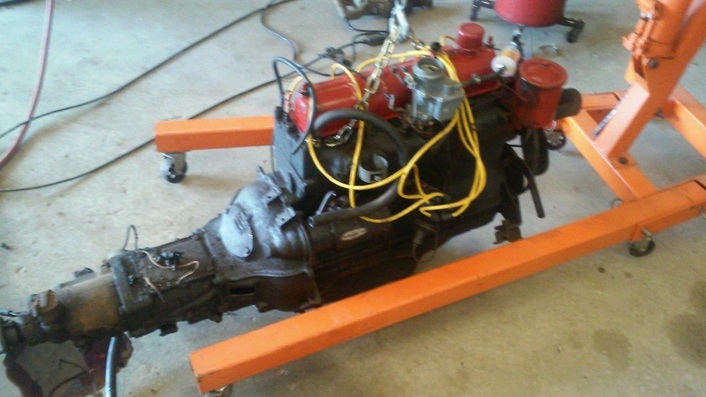 ---
---
FOR SALE
TO A LOVING HOME
1949 Jeepster, flat 4, OD Have owned for 30 years. Very original, incl. upholstering and side curtains. Patched floor. Rust on lower portion of driver's door. Missing pan below spare tire. Photos are from a few years ago. Have installed correct air cleaner and replaced front tires since then. It ran last summer but stalled and had to be towed—lots of excitement for grandkids , but not grandpa. Problem is in the ignition, but don't have time to evaluate further. Must sell, moving into a condo and don't have enough space. $4,000 OBO Location: Milwaukee, WI area Contact:
penypaulgeorge@wi.rr.com
5/14
---
For Sale $2,000.
1950 Jeepster 4 cyl. fairly complete and original. Engine ran 2 years ago.
Body appears solid with rust in typical places, floor pans, running boards, windshield posts,
and bottom of doors. Have more detailed photos. Located about 30 miles North of
Atlanta Georga Contact: Scott
s1dixon21@att.net
4/2/15
---
---
WANTED
1947 - 1948 Jeep P/U Fair Price, Clean and Unrestored.
Cash or Trade Have M38A1 unrestored and in good condition.
Contact: Steve 708-863-3090

2/15


---